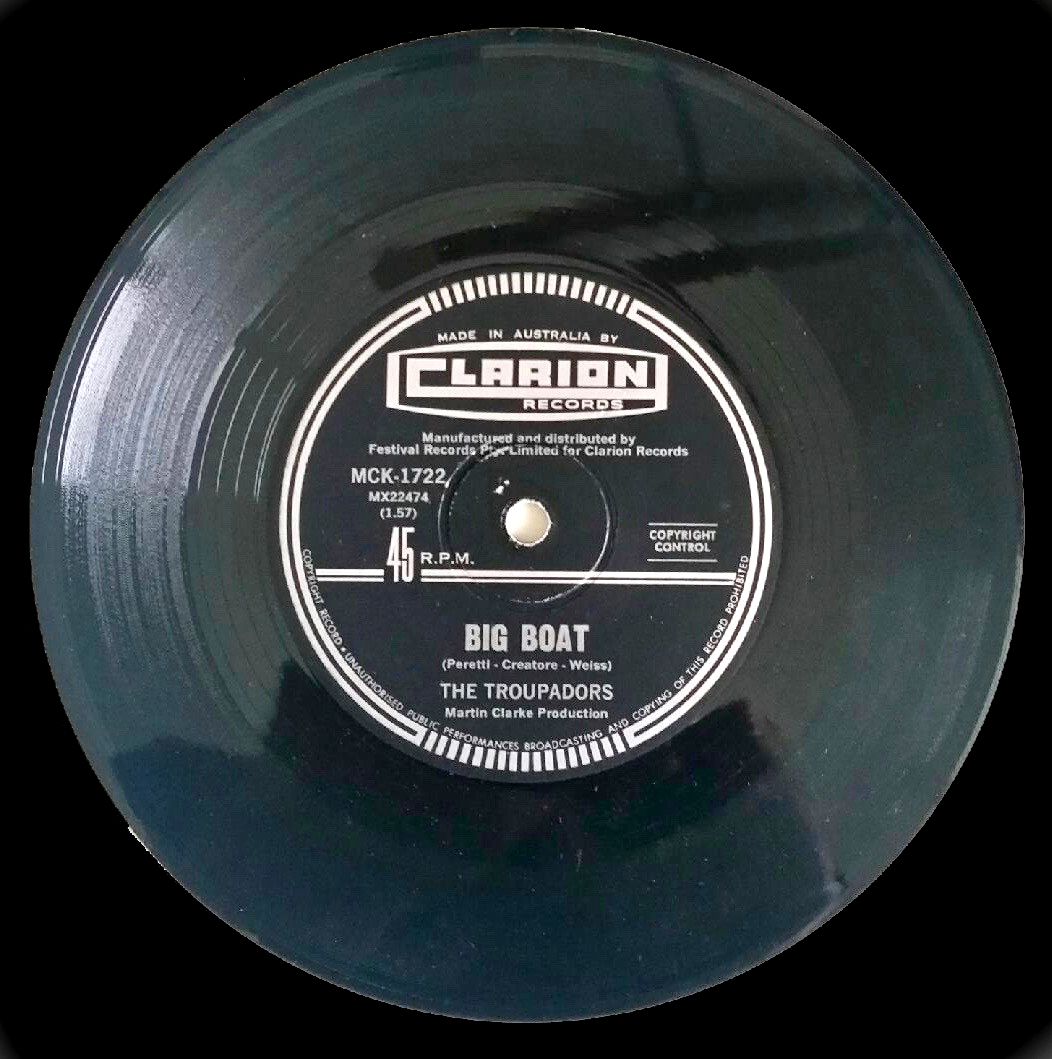 "I wanted to get into recording, not only music, but everything." – Martin Clarke (co-founder Clarion Records)
Clarion Records was Perth's first record label established in 1962 by music industry-great Martin Clarke and 6PR radio presenter Keith MacGowan. Like his Sydney namesake and contemporary Martin Erdman, Clarke developed a passion for music and sound recording as a youngster. He built his first recording studio in his mother's home as a teenager, and he began his career working as a turntable-panel operator across radio stations in Perth in the 1950s, while still at school. At the age of 21 he set up Western Australia's first purpose-built recording studio in North Fremantle.
"…he [blew] me away when he revealed his plans for a huge recording studio in North Fremantle and [built] it! Clarke built the Clarion studio at 21 and had a passion for recording radio dramas as well as music of all genres." – Roland Ott (friend)
A few years later he sold that facility and purchased an old house at 272 Hay Street, East Perth, which he converted into the Martin Clarke Recording Studio.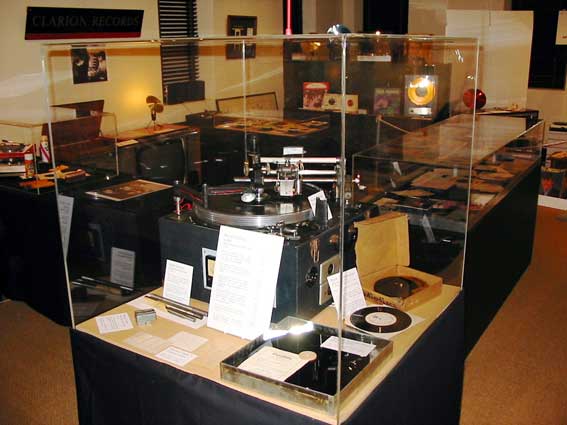 Clarke installed the best recording equipment he could buy, including a top-of-the-line Neumann record-cutting lathe imported from Germany. The ability to produce his own master discs was a crucial advantage, giving Clarke total control of the final sound, and it was something that had not yet been attempted in Australia. It limited the risk of damaging or losing master tapes in transit and production.
Clarion was dedicated to local Perth acts and it did a lot to support the thriving local music scene in the sixties and seventies. However, the label had a wider national impact thanks to the breakthrough of several acts such as Johnny Young. The first single issued on Clarion was "Jag Drag" b/w "Little White Star" by Peter Piccini and His Orchestra, released in 1962. The A-side was an instrumental. The B-side was a song with monologue, about the recent space flight of John Glenn, which referred to Glen seeing the lights of Perth from orbit. Piccini was a noted accordionist, keyboard player and composer-arranger, who later became a musical director for the Nine Network. He did arrangements, conducted and played on many Clarion recordings.
"You couldn't stop it, it was just happening… that to me was the age. But as far as product is concerned, I think there are good things still to come." – Martin Clarke
Clarion went into suspension for several years until 1966 when it was revived, with Clarke acting as producer, engineer, artists and repertoire manager, and (in the early days), distributor. Prior to reactivating Clarion, Clarke set up the short lived Action label, but only three singles were released on this imprint.
The first group of releases from the mid-1960s (personally distributed by Clarke) were mostly recordings by local Perth TV personalities, and these had only limited success. When Clarke began tapping into the booming Perth pop scene sales began to rise, as he recorded and released local acts such as The Times, Russ Kennedy and The Little Wheels, Roy Hoff and The Off Beats, Glen Ingram, Clem Croft, the early singles by The Valentines, and Clarion's most successful artist, Johnny and The Strangers (who became nationally known under their later name Johnny Young and Kompany).
"Martin Clarke watched Perth and its music industry change and evolve for the better half of the twentieth century…he has been instrumental in, not only the success of countless local artists…but the development of the Perth music community into a functioning industry" – Roland Ott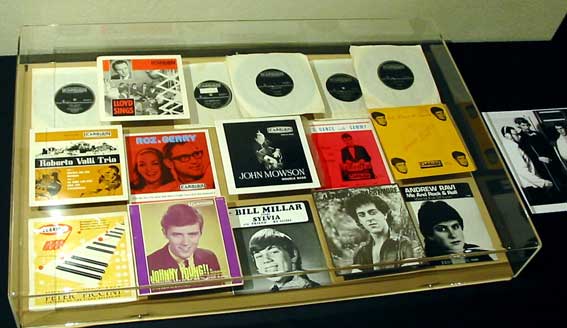 A distribution deal with Festival Records led to a national release of some of the singles that had success in Western Australia. These included tracks such as "The Skye Boat Song" by Glen Ingram and songs by Robby Snowden and Johnny Young amongst others. Over the next few years sales were strong and the label earned three gold record awards, including a Gold Album award for the Johnny Young LP "Young Happening."
Clarion was one of the most productive independent labels of the period, with 120 singles, 20 EPs and 20 LPs issued between 1962 and 1978.
"It just happened that all the talent was in Western Australia at the time…because the hits that we made weren't just hits in WA, but hits in every part of Australia." – Martin Clarke
Clarke also released about 50 singles on the Martin Clarke Recording Studios label, as well as countless one-off specialty recordings. The label's biggest national hit was Johnny Young's double-sided track "Cara-Lynn" / "Step Back" (May 1966), which went to #1 in Perth, Melbourne and Sydney. It topped the new Go-Set national Top 10, shooting Johnny to Australian stardom. Young's recordings featured prominently on the Clarion catalogue until mid-1969 and releases include several tracks written by the Bee Gees, with whom Johnny became good friends.
"Clarke cited Johnny Young as his favourite recording artist and the key to his success." – Roland Ott
"We just got together and he said he wanted to make a national hit and branch out, he was very ambitious." – Martin Clarke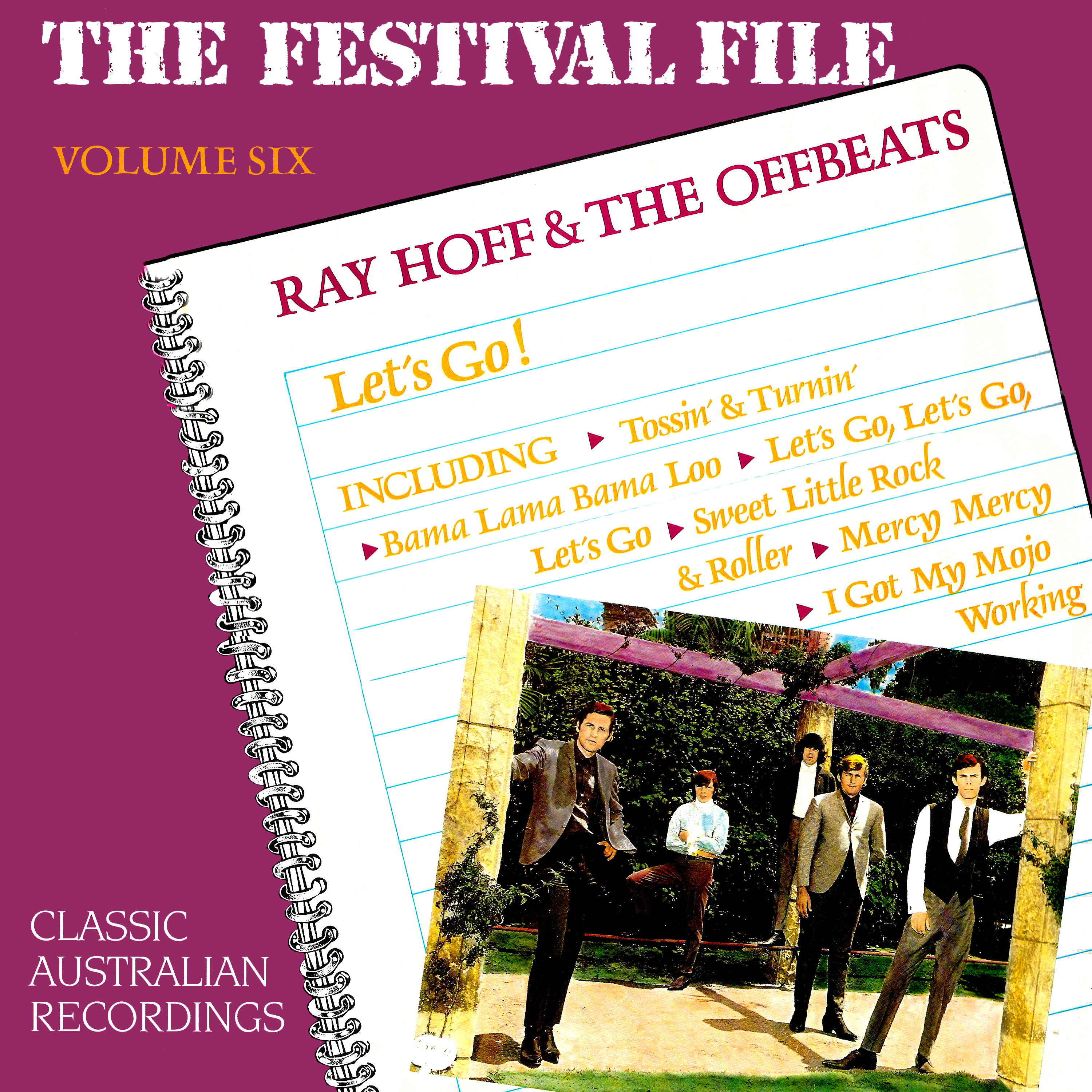 Among other notable releases was Ray Hoff and The Offbeats' "Tossin' and Turnin," which could arguably rank as one of the wildest Australian pop singles of the sixties; Glen Ingram; Toni Lamond; Perth's "pop prince" Robbie Snowden; folk singer, Play School host and children's entertainer Don Spencer; Perth band Fatty Lumpkin, which included ex members of Bakery; and songwriter Bill Millar. Clarke and Millar also collaborated on one of Clarion's most remarkable singles – the outrageous, psychedelic confection "Even Stevens" / "Hypnotic Suggestion", which they released under the pseudonym 'The Vegetable Garden'. Clarion also recorded the first singles by The Valentines, which featured future AC/DC front man Bon Scott, and singer and music journalist Vince Lovegrove as co-vocalists.
"They [The Valentines] got off their backsides and went to the East which was important." – Martin Clarke
Throughout 1970 Clarion released two singles by Perth band The Birds. According to Alec Palao's liner notes for the "The Clarion Call" CD, this group was a trio. It included a couple of English roadie-musicians who had previously worked with guitarist Ron Wood, who with his brother Art, had played in a UK band of the same name in the mid-60s. Apparently the Perth Birds simply appropriated the name and passed themselves off as the (emigrated) UK Birds in order to get a contract with Clarion, and they even recorded two tunes that the UK Birds had already covered.
"Clarion the record label saw its hey day span the 60s, 70s and 80s with hit records distributed in Australia and overseas. Clarke's dedication to professional production saw world-standard vinyl cutting not matched elsewhere is Australia and recording hits come directly out of Perth at a time when this was all too rare." – Roland Ott
Clarion's releases tapered off sharply after 1970, with only a handful of singles issued each year in 1971, 1972, 1973 and 1974. The label was briefly reactivated for one final single in February 1978, after which the label wound up. Martin Clarke left Perth in 1989 and moved to England, where he had family.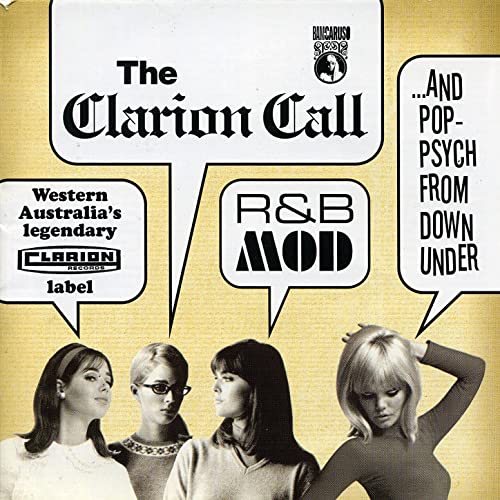 "The world was changing, as it always does, and music just keeps moving on. There's nothing wrong with Australia, I love Australia." – Martin Clarke
In the early 2000s he licensed the rights to the Clarion/Action catalogue to the British reissue label Cherry Red, who compiled the CD "The Clarion Call." It is a comprehensive overview of the Clarion singles of the sixties, mixing well-known hits with more obscure material. It includes the demo version of Johnny Young's breakthrough hit "Step Back," recorded in a Perth hotel room by Johnny, and accompanied by The Easybeats.
Martin Clarke was inducted into the WAM Hall of Fame in 2005 for his contributions to Western Australian music.
"I thought it was fantastic and I very much appreciate being thought of." – Martin Clarke
Sadly, he died in London from a heart attack on Tuesday 28 March 2006. Later that year the Western Australian Museum's Light and Sound Discovery Centre mounted the Clarion Gold exhibition, coordinated by Richard Rennie, which commemorated Martin's work with Clarion. It was staged to coincide with the 40th anniversary of Clarion's first national hit. The exhibition displayed several significant items, including Martin Clarke's first record cutting lathe (1957); a gold record he was awarded in 196l; and many rare records, photographs, documents and 1960s record players.
"It's hard to overstate the impact that Martin had on the local music industry. His induction drew considerable attention and reminded us all of the importance of acknowledging the past in looking to build a better future. On a personal note, I'll miss the regular chats that I've had with Martin over the past year or so." – Paul Bodlovich (WAM, Executive Director)